Man City's midweek loss to Newcastle looked as if it could doom the champions' title defence but a draw by Liverpool to Leicester leaves the door slightly open. Can City edge closer this weekend? Nick Miller previews the top Premier League storylines to watch for ahead of this weekend's fixtures…
How will Man City respond to defeat this time? 
When Manchester City lost to Crystal Palace earlier in the season, a response in their next game was required. In that event, they were defeated by Leicester, a result which truly put Liverpool in pole position in the title race. A similar loss, to follow being beaten by Newcastle on Tuesday, could potentially leave them eight points behind Jurgen Klopp's side at the top of the Premier League.
"We have to win a lot of games now," said Pep Guardiola on Tuesday, and he isn't kidding. Realistically, they probably can't afford to lose another game, and barring a flamboyant collapse from Liverpool will need something like 11 wins from their remaining 14 games, at least.
Might a game against Arsenal actually be better for City than versus a team they're expected to steamroll? They have showed a troubling complacency in some of their games, and facing a side with Pierre-Emerick Aubameyang and Alexandre Lacazette up front should at the very least mean they can't afford to do that again.
February looks like being a pivotal month for City. After Arsenal they play the unpredictable but dangerous Everton, then it's Chelsea in the league, followed by Schalke in the Champions League then Chelsea again in the Carabao Cup final. If the funk that overcame them at St James' Park continues for much of the month, a season that at one stage looked like being one of the all-time greats could be in danger of fizzling out.
How will Liverpool react if they go behind again? 
Liverpool and Manchester City have many things in common: rapid and thrilling styles of play, intense and charismatic managers, deadly strikers…and going by their respective performances in midweek, a rather troubling tendency to panic and play in skittish fashion when things aren't entirely going their way.
That last one might turn out to be a temporary, for Liverpool at least: it's easier to class their showing against Leicester as an anomaly, because they haven't really done that before this season. It might be good fun for the rest of us, as the longer this title race stays tight and nervous, the better, but for Liverpool, they need to calm down and think a little more clearly. We will see whether Wednesday really was a one-off, should they fall behind to West Ham on Monday night.
Are struggling Chelsea ripe for a Huddersfield upset?
It will be fascinating to see how Jan Siewert sets up his Huddersfield side for the trip to Chelsea at the weekend. The instinct for a manager of a struggling team going to Stamford Bridge would be safety first, let's get out of there alive/perhaps with a point. But these are different circumstances, firstly because Siewert has no time to feel his way into this job and has to start winning games pronto, but also the state of Chelsea means they could be ripe to be attacked.
Maurizio Sarri has been playing a dangerous game in recent weeks by suggesting — and even outright saying — that the Chelsea players with which he has to work are basically impossible to motivate, for his own position but also their more immediate prospects of winning some games. It isn't the sort of thing likely to endear him to his squad. Chelsea are a wounded animal at the moment, and while it would take some gumption to do so, Huddersfield's best option might be to go for the kill on Saturday.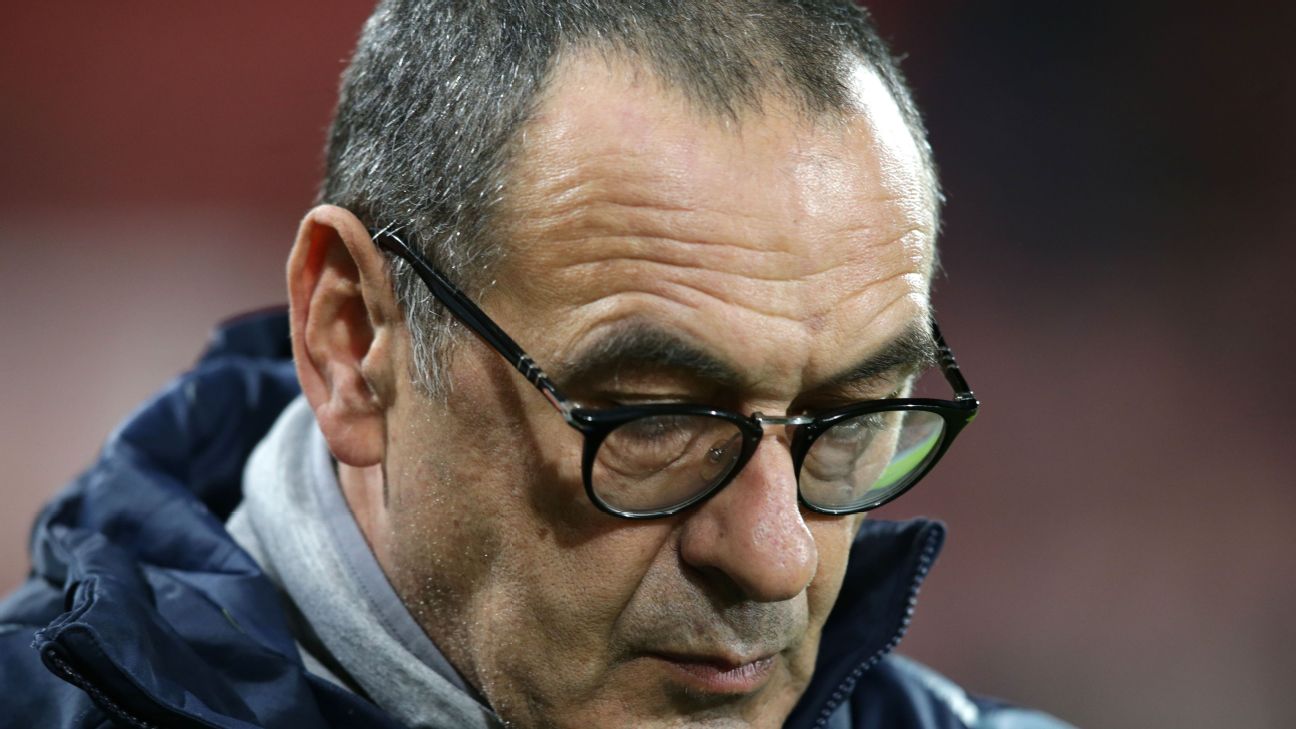 Can Newcastle build on their City win?
Rafa Benitez will have preferred a nice, routine home game this weekend. After a week in which his side unexpectedly beat Manchester City and perhaps even more unexpectedly broke their 14-year-old transfer record, a good way to cap that off might have been a more winnable fixture than travelling to Wembley to face Tottenham. But equally this is a chance to test out just how inspirational that City win can be.
"We've beaten one of the best sides in Europe and they will feel they can beat anyone now," said Benitez on Wednesday night. The truth is it doesn't always work like that, though. Otherwise Crystal Palace would have gone on a rampage after besting City in December, rather than their only league win since being against Wolves. The fear is that a sound beating at the hands of Spurs will at best dampen the rare relative optimism at Newcastle.
Are Brighton in some trouble?
Whisper it quietly, but might Brighton be looking over their shoulders a little nervously? They're the sort of team that radiates a sort of quiet competence, most likely because that's exactly the image their manager Chris Hughton has cultivated for his entire career. So there's a loose sense that, if you haven't entirely been paying attention to their results lately, you just sort of assume they're alright: lower mid-table, no danger of relegation, few prospects of getting much higher but basically fine.
Which seems a little silly for a team in just their second Premier League season, particularly now, when they have lost their last three league games and taken only five points from their last nine outings. Two of those recent defeats were to Manchester United and Liverpool, but the loss at Fulham, having been 2-0 up, is less forgivable.
It's Watford for them this weekend, and while they still have a decent cushion between them and the relegation zone, they could do with a win to keep that cushion plump.